Scaliger Fellowship
Annually, the Scaliger Intsitute places a number of Visiting researchers, without a fellowship, at the disposal of researchers from the Netherlands and abroad, who want to research (a part of) the Special Collections of the University Library.
Visiting researcher/Scaliger fellowship
The Scaliger Institute offers Visiting researcher, the so-called Scaliger fellow, from both the Netherlands and abroad the opportunity to conduct research in the Special Collections of Leiden University Libraries for a maximum period of two months. In consultation with the coordinator, there may be agreed on a longer period.

The Scaliger fellowship does not provide any financial compensation or funding.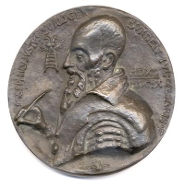 Visiting researcher
To apply as a Visiting researcher, please contact K. van Ommen, MA, Leiden University Library, Postbus 9501, 2300 RA Leiden, the Netherlands.