Scaliger Fellowship
Annually the Scaliger Institute offers working space and facilities to a number of visiting scholars from the Netherlands and abroad, without a fellowship, who want to research (a part of) the Special Collections of the University Library.
Visiting researcher/Scaliger fellowship
The Scaliger Institute offers Visiting researcher, the so-called Scaliger fellow, from both the Netherlands and abroad the opportunity to conduct research in the Special Collections of Leiden University Libraries for a maximum period of two months. In case a researcher would like to stay longer than the indicated two months, this can be discussed with the coordinator to see whether opportunities for that are available.

The Scaliger fellowship does not provide any financial compensation or funding.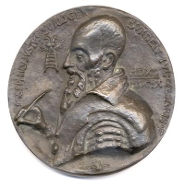 Visiting researcher
To apply as a Visiting researcher, please contact K. van Ommen, MA, Leiden University Library, Postbus 9501, 2300 RA Leiden, the Netherlands.