Digitised Leiden Middle Eastern collections available in Digital Collections
More than 2000 objects from the Middle Eastern collection at Leiden University Libraries (UBL) have been made available online through Digital Collections. These collections mostly consist of written works in Arabic, Persian, Turkish, Hebrew, Aramaic, and Syriac, but also contain printed works and the collected papers of Christiaan Snouck Hurgronje. As a result, an important part of one of the oldest and most important collections on the Middle East and the Muslim world in the Netherlands has been made available in high resolution for research, education, and the interested public. Due to copyright restrictions and issues related to privacy, certain collections are not entirely viewable online; restricted objects can be viewed in Digital Collections within the library premises or physically in the Special Collections Reading Room.
Manuscripts and printed works from the Middle Eastern collections
The UBL holds approximately 6500 precious manuscripts from the Middle East and other parts of the Islamicate world. Over the years, significant parts of these collections have been made available online via Digital Collections. The collection reflects half a millennium of academic contact with a world beyond Western culture, a world that was often only barely understood and frequently seen as hostile, but that always inspired and fascinated. Despite its name, the collection covers more than just the Middle East. It also contains works from North Africa, Central Asia, Western China, South-eastern Europe, and the Jewish community in Europe, as well as academic works about these areas from the dawn of printing until the twentieth century. The collections comprise mostly Arabic, Persian and (Ottoman-)Turkish manuscripts, but also smaller collections written in Hebrew, Aramaic, Syriac, Ethiopian, Southern-Arabic, Armenian and several Berber languages. Although religious texts are a clear focal point in the collections, be it Muslim, Jewish or Christian, they also cover the entire breadth of academic development, from literature to art and science.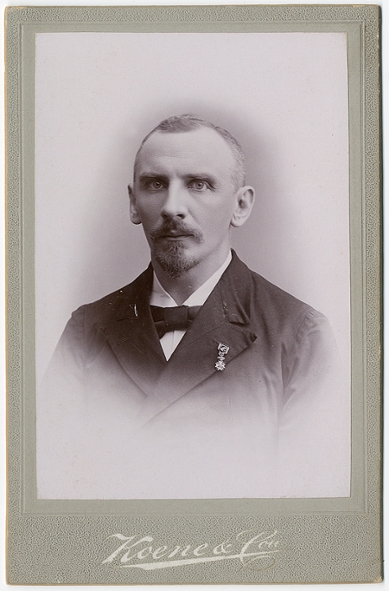 The Snouck Hurgronje Papers
The papers of the Arabist and Islam scholar Christiaan Snouck Hurgronje (1857-1936) have been digitised in their entirety and are largely available for viewing in Digital Collections. Parts of the archives are only accessible within the library premises or through special application, due to privacy-sensitive data or copyright restrictions. Besides his scholarly papers, UBL also holds Snouck Hurgronje's precious collection of unique manuscripts and printed works, photo collection and a small collection of early audio recordings. Snouck Hurgronje became best known for his travels to the holy city of Mecca in 1884-1885, on which he wrote his report Mekka (1888-1889), a work that brought him international fame. The Leiden collections hold unique photographs of this visit. After having served as an advisor to colonial authorities in the Dutch East Indies between 1889 and 1906, he returned to Leiden in 1906 to dedicate himself to scholarly endeavours as professor of Arabic studies.
Yemeni manuscripts
In 2019, the UBL digitised its entire collection of Yemeni manuscripts in collaboration with the Zaydi Manuscript Tradition project, led by Professor Sabine Schmidtke of the Institute for Advanced Study, Princeton, and with support from the US National Endowment for the Humanities. Many of these works belong to the rich literary tradition of the Zaydi Shiite Muslims, which has been flourishing in Yemen for over seven hundred years. Yemen has been marked by conflict in the past few years, a calamity that has put its rich literary heritage under ever-increasing pressure. Thanks to the Zaydi Manuscript Tradition project, all Leiden Yemeni manuscripts are now available in Digital Collections. Hundreds of other manuscripts are already viewable through the Zaydi Manuscript Tradition platform, to which the Leiden collections will soon be added.
Yazıcızāde Meḥmed (-1451), Kitāb-ı Muḥammedīye, [8087 B 5]

Shahnama - Mansur Abu al-Qasim Firdawsi Tusi (ca 934 - ca 1020) [Or. 494]

20 Arabic texts. One text by Muḥammad Ibn Ḥabīb ( - 860), Other texts by Aḥmad b ʿAlī al-Maqrīzī (1364-1442) [Or. 560]

Talmūd Yerūšalmī [Or. 4720]

Letters from Raden Aboe Bakar Djajadiningrat (ca 1854-ca 1914) to Christiaan Snouck Hurgronje (1857-1936) [Or. 8952 A 9]

Qur'an [Or. 25.183]

K. Ṣimt al-Ǵumān fī Śarḥ ar-Risāla an-Nāsiḥa li'l-Ikhwān [Or. 6360]
Middle Eastern collections in Leiden
From the late sixteenth century onwards, leading Leiden scholars like Josephus Justus Scaliger and later Jacobus Golius, started to collect literature and academic works from the Middle East and other parts of the Muslim world. The first chair for Arabic studies was founded in 1613 at Leiden University. Precious manuscripts were often acquired by the university through diplomatic contacts, for instance with Moroccan scholar and diplomat Ahmad ibn Qasim al-Hajari, who had a close working relationship with Jacobus Golius. , Leiden University is one of the leading centres for the study of the Arabic language and culture in the Netherlands. The collections reflect the entire breadth of this centuries-long cultural exchange and contain not only thousands of handwritten and printed works, but also letters and personal documents of scholars and diplomats from the Netherlands and the Islamicate world. Even today, the Middle Eastern collections are being expanded with special, unique, and important works from – and related to – the Middle East and the Muslim world.
About Digital Collections
UBL makes digitised and born-digital materials available through Digital Collections. The Digital Collections platform provides a wide range of functionalities, like the ability to search printed works full text, to zoom-in on images and the ability to download high-definition images. It is also possible to search by types of materials and refine searches. A connection to the library catalogue is readily available and one can search different collections at the same time. Every collection has its own collection page, ensuring easy access to individual collections. Every digital source record has been provided with a persistent link, making records suitable for reference on the internet and in academic publications. Many materials in Digital Collections have been published under a CC-BY license, which makes them usable and alterable for every user. UBL continues to add new materials to Digital Collections. Many of these works are accessible through the Leiden IIIF Advanced Viewer. New users can view our instruction videos to optimally utilize the functionality of Digital Collections.