Digitised manuscripts, old prints, photos and maps of Southeast Asia available in Digital Collections
Part of the Leiden University Libraries' (UBL) collections on Southeast Asia is now available in digital form for research, educational purposes and the general public. The collections consist of manuscripts, old prints, photos and maps of Southeast Asia, which have been made available via Digital Collections. Not all items are available off campus due to copyright restrictions, but all items are available for viewing in the UBL Special Collections reading room. (Currently closed due to coronavirus situation.)
Manuscripts, drawings and old prints
UBL holds a wide variety of Indonesian and Southeast Asian manuscripts, including the Panji manuscripts and the La Galigo epic poem, which, along with the autobiography of Prince Diponegoro, are included in the UNESCO Memory of the World Register. The collection Balinese drawings, collected by H.N. van der Tuuk (1824-1894), and the collection of Aceh Books are also available for consultation. Digital Collections holds works of (Sino-)Malaysian popular fiction from the late nineteenth century up to the 1950s and an audio collection of Southeast Asian pop songs. In the course of 2020, the collection of rubbings and paper casts of Ancient Javanese and Sanskrit inscriptions available in Digital Collections will be expanded.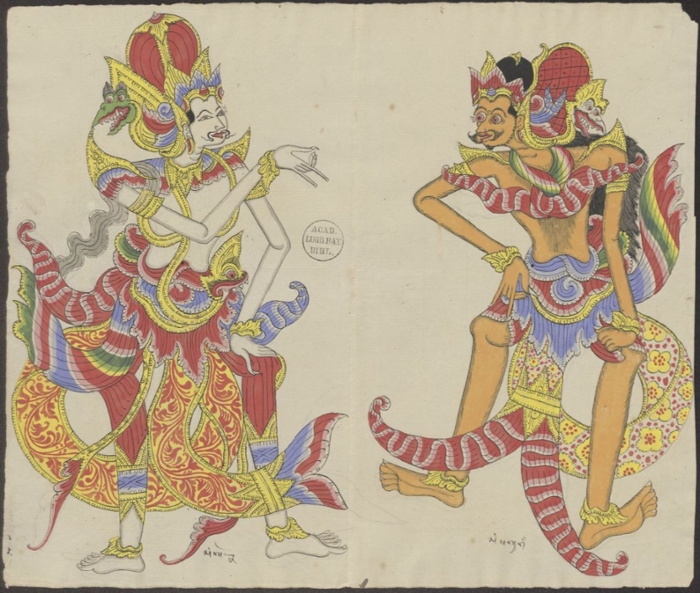 Photographs
The collection of Images of Southeast Asia in Digital Collections contains photo albums, individual photos, glass negatives, glass positives and slides depicting life in the region from around 1850 to 1950. These collections are both comprised of commercially produced series by professional photographers, including the most complete collection from the photographic studio of Woodbury & Page, and works by nineteenth-century photographers such as Kassian Céphas, Isidore van Kinsbergen, J.A. Meessen and Lambert & Co. Digitised family and travel albums provide visitors with a more intimate and personal image of the period. A more recent acquisition is the Edwards collection, comprising nineteenth- and early twentieth-century photographs of the Dutch East Indies and the mainland of Southeast Asia, including Singapore, Burma, Penang and Malacca. The Edwards Collection will be available in Digital Collections in the course of 2020. Highlights in this collection include albums of work by Thilly Weissenborn, O. Kurkdjian, Sachtler and C.B. Nieuwenhuis.
Maps
The Maps of Southeast Asia collection primarily contains digitised maps of the Dutch East Indies dating from the nineteenth and twentieth centuries. Important sub-collections include the KIT Dutch Colonial Maps and collection of KITLV Maps. Maps of the Dutch East Indies from the Bodel Nijenhuis collection, dating from the sixteenth- to nineteenth century, have largely been digitised and will be made available in Digital Collections in the course of 2020.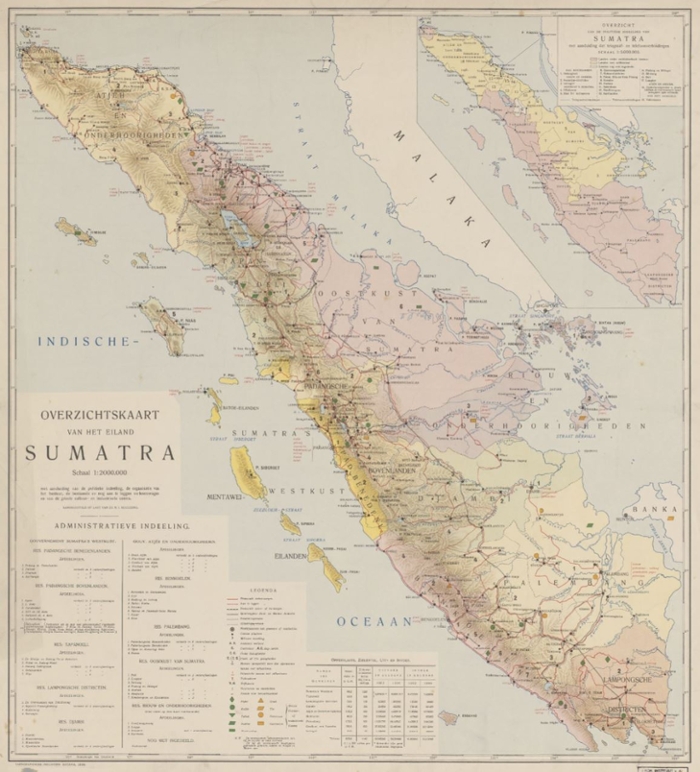 Sorteren van tabak, hoofdzakelijk door Chinezen, in een fermenteerschuur onder toezicht van Europese opzichters - Mazaraki, M. - (KITLV 35743)

Plantage op Sumatra - Mazaraki, M. (KITLV 35771)

La Galigo

Schetskaart van het eiland Bali (D F 10,3)
About Digital Collections
UBL makes digitised and born digital materials available through Digital Collections. The Digital Collections platform provides a wide range of functionalities, like the ability to search full text, to zoom-in on images and the ability to download images. It is also possible to search by types of materials and refine searches, a connection to the library catalogue is readily available and one can search different collections at the same time. Every collection has its own collection page, ensuring easy access to individual collections. Every digital source record has been provided with a persistent link, making records suitable for reference on the internet and in academic publications. Many materials in Digital Collections have been published under a CC-BY license, which makes them usable and alterable for every user. UBL continues to add new materials to Digital Collections.