Collection of historian Johan Huizinga fully available online
The complete Johan Huizinga, the single most important historian of the Netherlands, is now available worldwide through the new Huizinga Online website. Huizinga's scholarly archive, his Verzamelde Werken and his correspondence have been made digitally accessible by Leiden University Libraries (UBL). All information on the website is freely available, in Dutch and in English, to serve education, research and the interested public.
Life and work
The published and unpublished work of historian and professor of history Johan Huizinga (1872-1945) is transparently presented on Huizinga Online. The main events and publications are arranged in the Chronology, while every event in Huizinga's life is listed in the far more comprehensive Calendar. The greater part of Huizinga's published articles and books appeared in the Verzamelde Werken (Haarlem, 1948-1951). These are arranged thematically and chronologically, each part is clickable. The correspondence contains the letters written by and to Huizinga in the years 1894-1945, published in three volumes in 1989-1991. A chronological list of all letters now known to have been written and/or received by Huizinga, including those found after the published correspondence, are in the Inventory of the Correspondence of Johan Huizinga.
The Huizinga Online website was launched at an afternoon dedicated to Herfsttij der Middeleeuwen on 19 November 2019 which was organised by the Royal Netherlands Academy of Arts and Sciences.
Huizinga's archive is also directly accessible through Leiden University Libraries' Digital Collections. Use the extensive collection guide to navigate through the archive and the digitized items.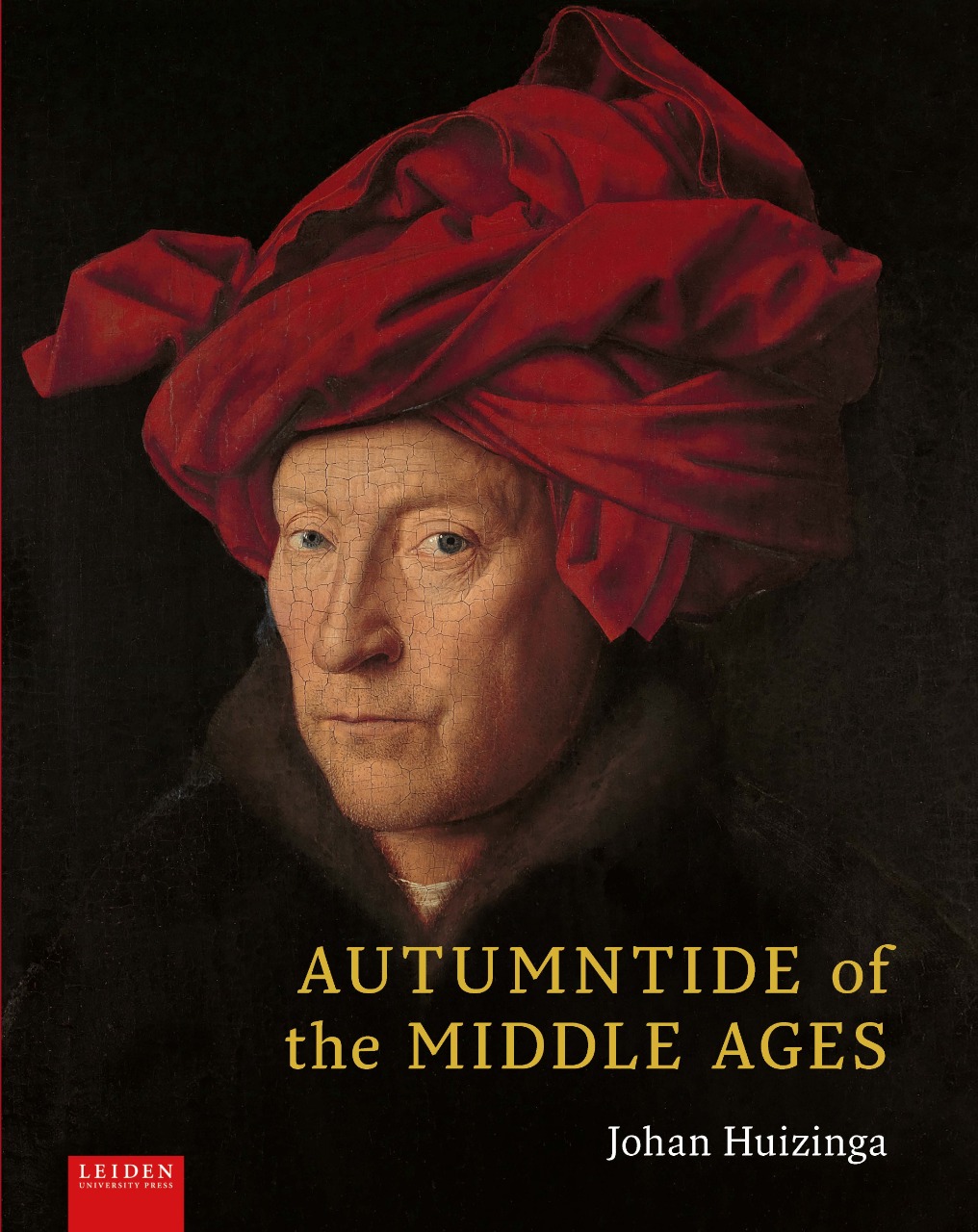 Centenary edition Herfsttij der Middeleeuwen
Johan Huizinga's masterpiece Herfsttij der Middeleeuwen was published exactly a century ago this year. To mark the occasion, Leiden University Press has published a centenary edition. With 300 colour illustrations, the solid bound book does justice to Huizinga's perceptual world. The centenary edition of Herfsttij der Middeleeuwen has been edited and annotated by Huizinga specialist Anton van der Lem, who is also the driving force behind the Huizinga Online website. Copies can be ordered through bookshops and Leiden University Press. The price of the 592-page volume is € 59.50. ISBN 978 90 8728 312 4. In May 2020 Leiden University Press will publish the completely new English translation: Autumntide of the Middle Ages. The new translation was made by Diane Webb.