New Asian Library opens its doors to visitors
On Thursday March 30 the Asian Library of Leiden University is opened by Rector Carel Stolker. The Asian Library is located on the roof of the University Library and is designed by architects Katja Hogenboom and Jasper Felsch.
Center of expertise
The new Asian Library is an international center of expertise in which Leiden University Libraries will bring all Asian collections under one roof, and make these accessible to students, scholars and other people interested. Besides collections of books and magazines there are study areas, seminar rooms, a cinema and an Asian Garden with plants, where visitors can meet and relax. The subject librarians for Asian Studies are also housed at the Asian Library.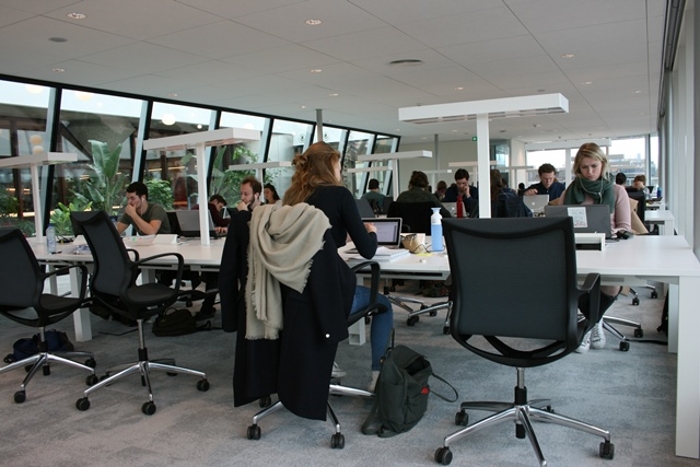 Asia Collection
The Asia collections in The Asian Library are internationally famous. The Indonesia collection, which also includes the collections from the Royal Tropical Institute (KIT) and the Royal Netherlands Institute of Southeast Asian and Caribbean Studies (KITLV), is the largest of its kind worldwide. The Kern collection, that covers South Asia and the Himalayan region, is one of the biggest collections on this region in Europe. The Asian Library also holds the most extensive China collection in Europe. The Japan collection comprises a unique assembly of materials that were brought to the Netherlands by, for example, Von Siebold (1796-1866). The library also has a wide range of material on Korea, including North Korea. The collections contain rare and valuable manuscripts, books, maps, photos, prints and much more.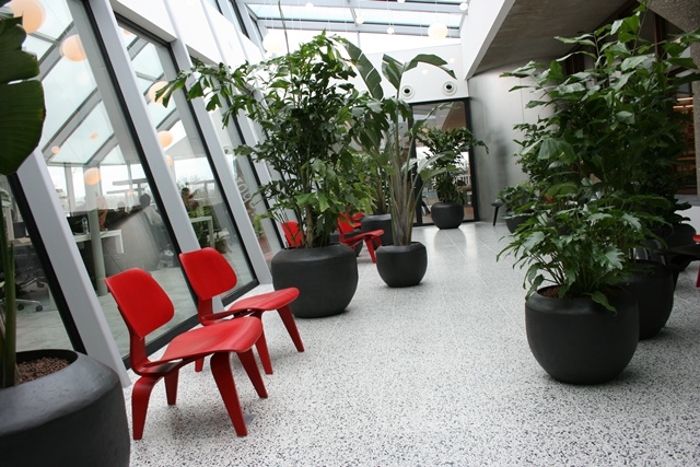 Three phases
The renovation of the Open Stacks for 4 km Asian material (May 2015 - October 2015) and the renovation in Van Steenis Building (August 2015 - January 2016) with a capacity of 38 km for storing collections are the first two phases of the project Asian Library. The construction of the Asian Library on the roof of the University Library (April 2016 - March 2017) is the third phase of the project. With the opening of the Asian Library on March 30, 2017 this final phase is completed. The grand opening of Asian Library will be on September 14 2017.
Leiden Asia Year
The construction of the Asian Library is close related to the Leiden Asia Year 2017. In collaboration with museums and other organizations in the city the University of Leiden and the UBL will organize symposiums, lectures and exhibitions on the theme of Asia. All the activities of the Leiden Asia Year are brought together on the website www.leidenasiayear.nl.